Whether you are near Boardman or Poland, OH, you know how chilly the winters around the area can be, as well as the difficult driving conditions that can come along with that winter weather. While Ford vehicles have a tough and dependable construction for various environments, you will want to ensure that your car, truck, or SUV close to Austintown is ready for all that winter may have in store. How can you get your Ford prepared for winter? Here are some services that you can consider at our Service Center near East Liverpool.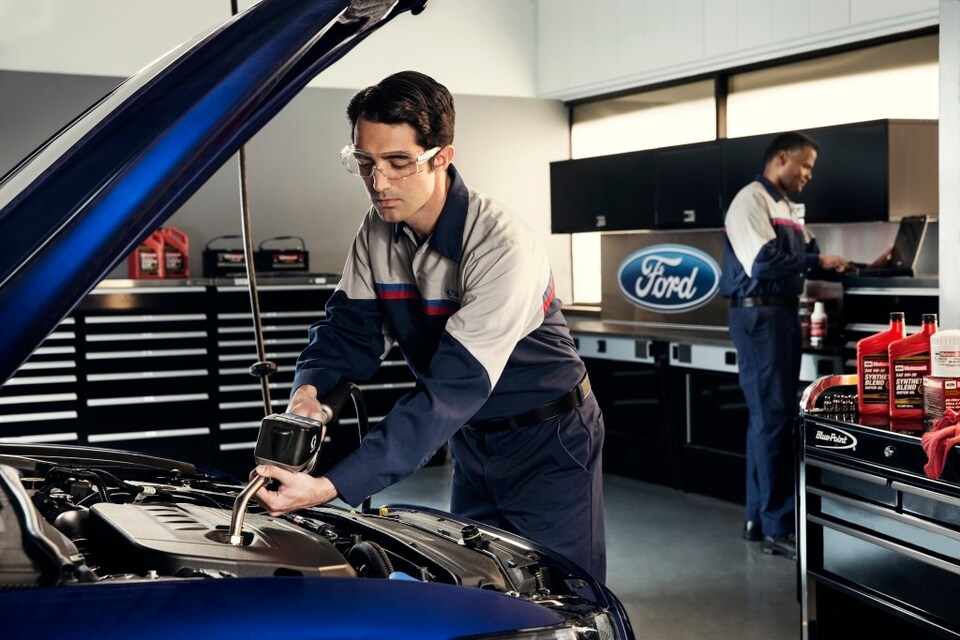 New Winter Tires
When the roads get icy, and it is essential that your Ford gets optimal traction for a secure ride, winter tires can be useful. Built with enhanced traction and deep grooves, these tires can get you to and from your destinations around the Canfield, OH, area without a hassle this winter. Winter tires also can easily take on the steep drop in temperatures due to their heavy-duty build.
Oil and Fluid Check
To help ensure that your car's engine doesn't freeze over the chilling winter weather, an oil change and fluid checkup is critical to make sure that the levels are correct. We can top off all necessary fluids if needed.
Battery Inspection
Because the battery can work harder in the drastic winter temperatures, ensuring that it has the right charge is wise. If your Ford needs a new battery, we can find the battery for you and replace it as well.
Brake Service
With the strenuous activity that your vehicle's brakes endure over winter, we recommend a thorough service for your car's brakes to see how they are working. We can observe the brake pads, rotors, and more.
Do you want to get your Ford suited up for winter? Whether it is winter tires or an extensive checkup, we encourage you to schedule a service appointment with us soon.