Shining Personalities Require Dapper Rides
The Donnell Ford Auto Body and Repair Department, serving Struthers, Hubbard and Canfield offers the added pizazz that you crave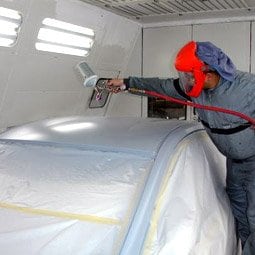 The Ford Escape, F-150, Focus, Explorer and Fusion vehicles available in our showroom are already styled with panache, that's for certain, though for those who truly like to turn-heads, Donnell Ford houses an auto body shop in Youngstown, Ohio.
Brimming with the expertise that's required to transform your sleek vehicle into a sheer jaw-dropper, our team is happy to refresh your used car with a new hue. Likewise, these auto body repair gurus are available to add auto parts and accessories to your new Ford to bolster its already-exciting performance.
Like your car as is? We certainly don't blame you. To keep your vehicle running smoothly, we welcome you to schedule routine maintenance appointments in our car service and repair department, anytime.